ModBUS Protocol Converter
MultiCom 302 is a protocol converter network communications card that enables you to monitor your UPS by Modbus/Jbus protocol using RS232 or RS485 serial lines.
Incorporates an independent RS232 serial line that can be used to connect to other devices, for example, a PC running PowerShield³ UPS management software.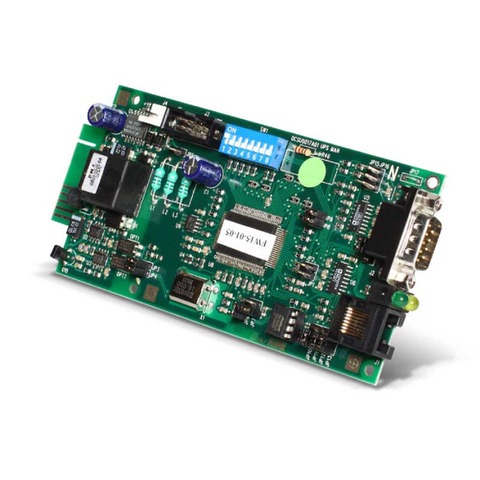 MultiCom 302 allows you to monitor your UPS system and transfer switches using Modbus/Jbus communications protocols.
It incorporates 2 serial ports, an RS232 serial line for the UPS plus a second port for RS232 or RS485, which enables you to connect to a PC running management and shutdown software such as PowerShield³.