Power Range:
600 - 800 VA
Versatile, robust and contemporary design.
The iPlug series is the ideal solution for household, and small home office systems. Its compact size and versatility - push-button operation, LED status panel and user-replaceable batteries - make iPlug easy to install within a domestic environment to protect systems from surges and blackouts. When mains power fails the load is powered by the inverter and built-in battery. PowerShield³ UPS monitoring and control software can be used for an orderly unattended shutdown of IT systems.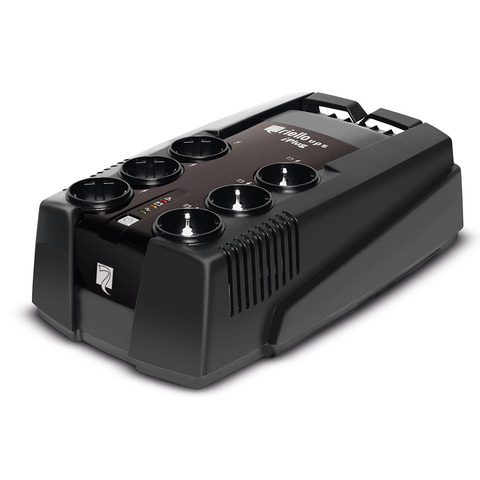 Technical specifications of the model
Features
ECO LINE energy efficient product
Compact, ergonomic design
5 sockets with battery backup
3 sockets with surge protection only
Cold start capability to power up the UPS without mains power
User replaceable batteries
USB interface for remote monitoring
Power cable included
Protection from short-circuits
Auto restart - when the mains returns after battery exhaustion
GS/Nemko safety marking
Available with French (2P+T), English, Schuko and Italian outlets.
Advanced communication
PowerShield3 supervision and shutdown software for Windows operating systems 10, 8, 7, Hyper-V, 2019, 2016, 2012, and previous versions, Mac OS X, Linux
Plug and Play function.
2 YEAR WARRANTY