October 21, 2021
NextEnergy: range extended with new 800 kVA model
Maximum power protection levels for mission-critical applications up to 6.4 MVA
The amount of digital data that is processed and stored every day increases dramatically and the implementation of new digital services seems to grow exponentially. Data Centers must therefore be scalable and resilient and able to adapt to these changing needs.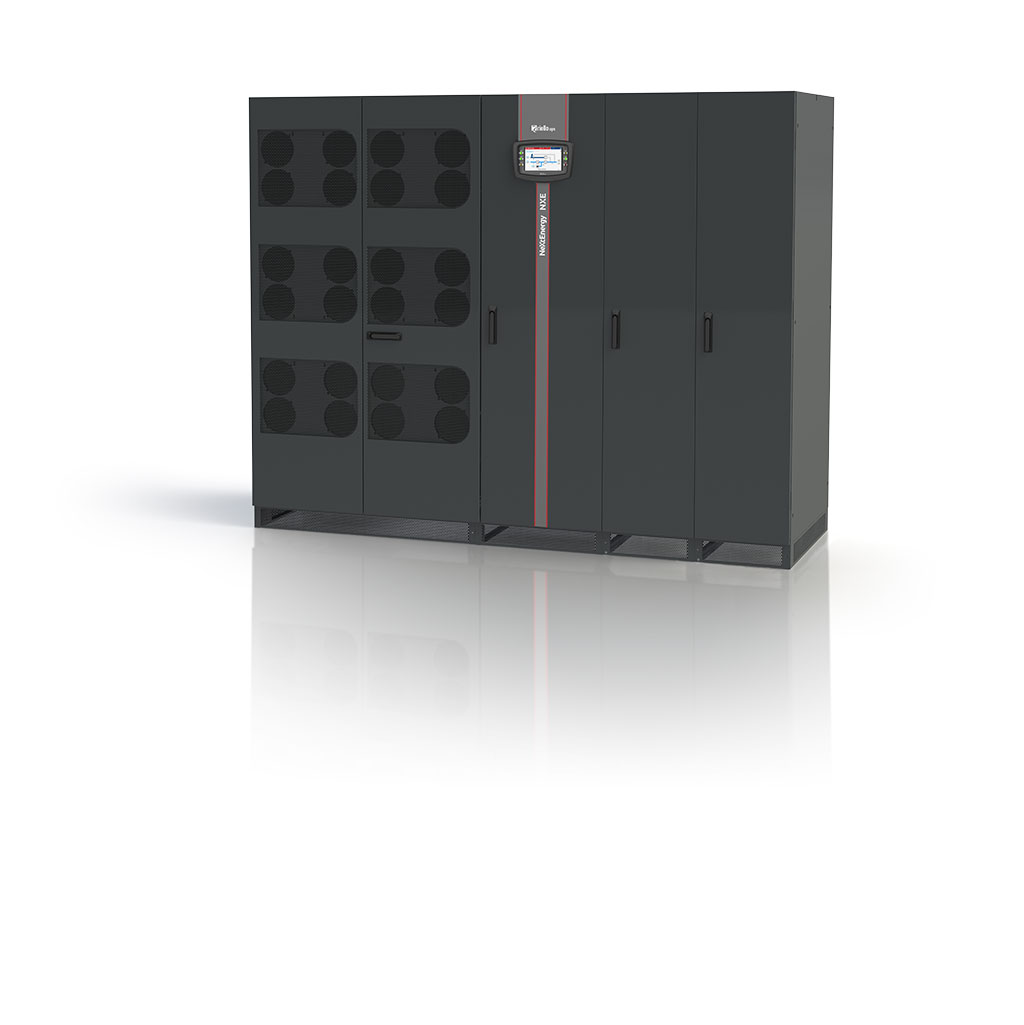 The new 800 kVA model from NextEnergy - available with two or four switches - is ideal for powering increasingly large critical loads such as Data Centers (Hyperscale, Colocation), hospitals, transport, telecommunications, industries, banks, financial and insurance centers, or any other huge business-critical infrastructure.
The entire NextEnergy range has been designed using state-of-the-art components and the latest technologies in the construction of online UPS without double-conversion transformer, so as to ensure maximum efficiency, reliability, and continuity of power supply.
Small UPS footprint, easy top-down connection, and full front-end accessibility for all maintenance activities ensure optimal use of space and allow the positioning back-to-back or against the wall; these features are essential for all those applications with space limitations or for companies that have planned to quickly update their systems in order to support the increase in power of the load under electrical protection.
NextEnergy can work with or without the neutral line and is therefore suitable for installations that do not require a neutral line, such as many modern Data Centers. With "best in class" performance, such as unity power factor, load capacity up to 40 ° C without power derating, high efficiency up to 97% in double conversion mode (ON LINE), and up to 99% in operating mode ECO, ACTIVE ECO or SMART ACTIVE, NextEnergy redefines power protection solutions to the next level.