February 02, 2021
New NextEnergy 600 kVA/kW: greater power availability for the protection of large Data Centers.
Exceptional performance and highest levels of power protection and efficiency.
NextEnergy, an innovative and cutting-edge UPS, is perfect for protecting the power supply of any type of Data Center (from small and medium-sized ones, to hyperscale and colocation), as well as similarly critical applications that require maximum efficiency and power availability.
The amount of digital data that must be processed and archived (e.g. banks, social media interaction, remote communication, gaming, online trading, 5G), is increasing considerably and the implementation of new digital services seems to grow exponentially. Data Centers must be scalable and resilient and able to adapt to these changing demands.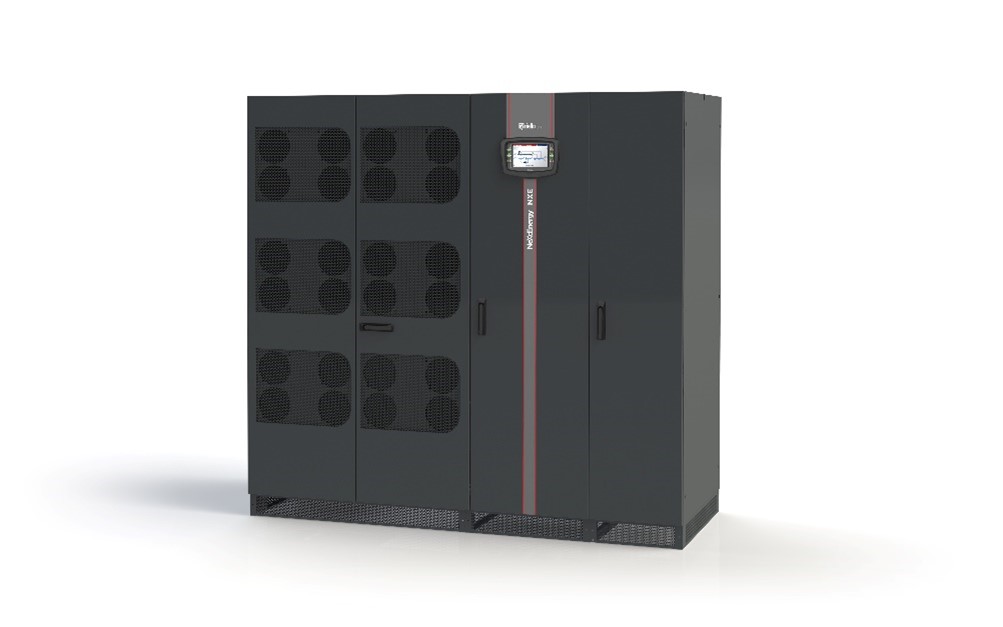 Just like the Data Center operators, Riello UPS is continuously improving its UPS portfolio, increasing the availability of power, while at the same time guaranteeing the best energy efficiency and performance.
The range of brand new and technologically-advanced NextEnergy UPS is scalable and capable of protecting the power supply of large Data Centers and mission critical applications, which require high levels of energy availability.
The new NextEnergy 600 kW model offers installation versatility (i.e. against the wall, side-by-side, back-to-back) and includes advanced functions such as Smart Battery Management and a Smart Capacity Test, an advanced load test system during installation.
NextEnergy also offers different operating modes, as well as the function that allows you to manage peak shaving in 3 modes: static, dynamic or remotely.
The small footprint of the cabinet and full accessibility on the front side ensure optimal space management both during installation and during all maintenance activities. This feature is essential for all those applications with space limitations, but also for companies that are interested in quickly updating their systems in order to be able to support the growth of the protected load.