January 19, 2021
Expanding our range of CPS centralized power supply systems.
CSS Sentryum and CSS Sentinel Tower: two new series compliant with the EN 50171 standard, dedicated to powering safety and emergency systems.
Riello UPS announces the expansion of its CPS product (Central Power Supply) range with the addition of CSS Sentryum and CSS Sentinel Tower.
Designed to guarantee power to emergency systems in the event of a power failure, they are the ideal solution for installations where compliance with EN 50171 is required.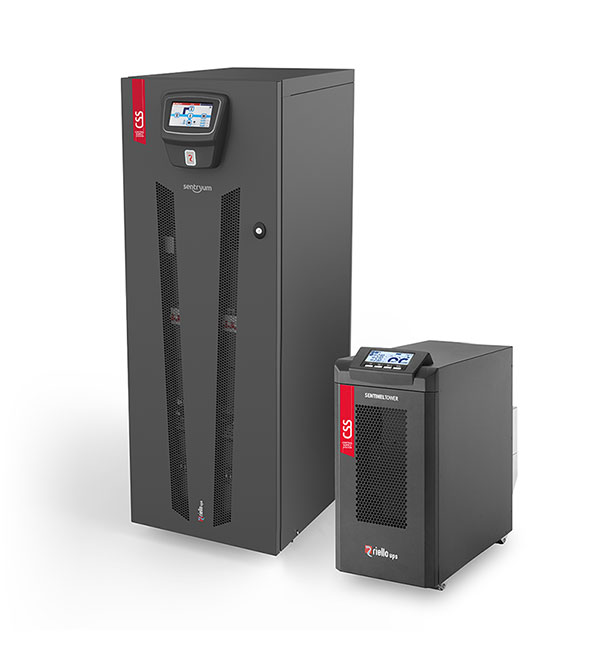 Riello UPS CPS solutions maintain all the features and performance of UPS systems, whilst also guaranteeing reduced charging times and a continuous overload capacity up to 120%. They are also equipped with high-performance batteries with an expected life of at least 10 years, a mechanical structure compliant to the EN 60598-1 standard, protection against battery inversion (incorrect connection) and the possibility of operating according to all the methods provided for by the standard.
More information