17. März 2022
Riello UPS: Multi Power the winning choice for Merchant Square offices
Multi Power: scalability, efficiency, resilience and a small footprint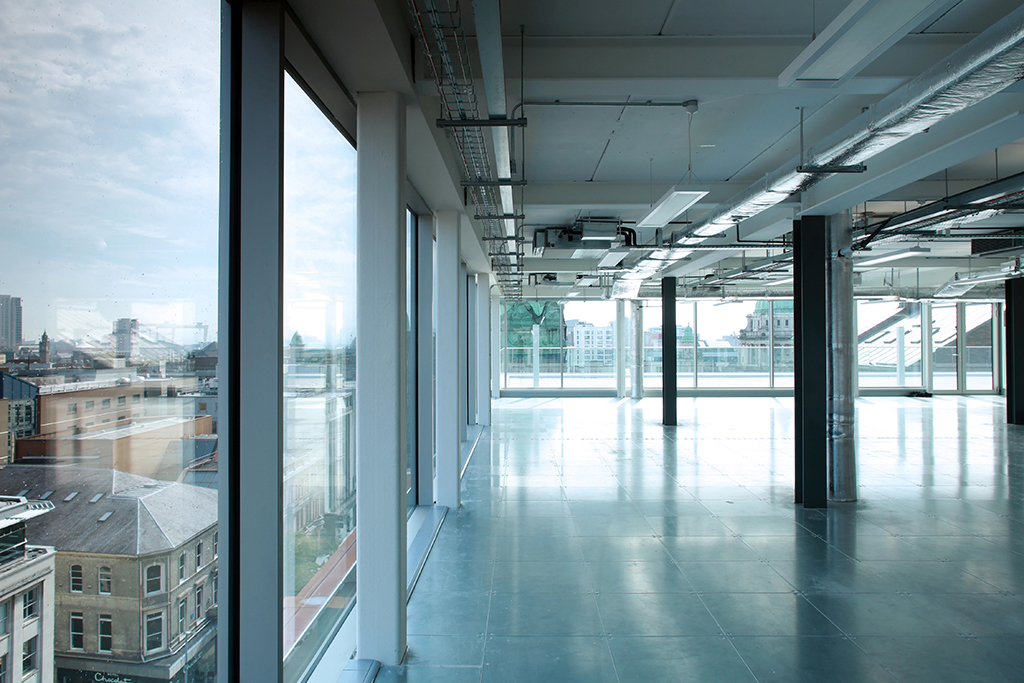 The Multi Power modular UPS solution was the winning choice to protect the Merchant Square offices in Belfast for a £ 70 million refurbishment. The combination of resilience, "pay as you grow" scalability and efficiency of Multi Power in a small footprint making it the ideal solution for ensuring power continuity in a pioneering construction project.
The solution chosen for the Merchant Square project involved an N + 1 parallel redundant configuration. Ashdale Engineering Ltd, Riello UPS authorised reseller and service partner, opted for the Multi Power solution and the compact MPX cabinet, with the addition of 25 kW Power Modules.
The total installed power is 120 kVA and the autonomy of 30 minutes has been divided into two separate UPS systems. The first system included 3x25 kW Power Modules to be able to provide a capacity of 40 kVA with the addition of a spare module. The second system featured 5x25 kW Power Modules to provide 80 kVA plus the capacity of another spare module.
Both UPSs have been equipped with NetMan 204 communication cards to allow remote monitoring and management of the entire system.
To find out more, download the case study.